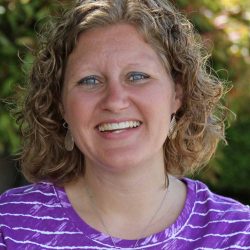 Educational Background:
Cutlerville Christian

South Christian

Calvin College

Grand Valley State University (Bachelor of Arts in Elementary Education & English/Language Arts)

St. Catherine University (Master's of Curriculum & Instruction)
Teaching Experience:
I taught third grade for two years in Colorado and eight years in Minnesota, and I am excited to continue teaching third grade at DCS!
Personal Life:
My husband, Al, and I have three children, Lupe, Seth, and Selah, who are blessed to be DCS students.
Why I became a Christian school teacher:
I grew up going to Cutlerville Christian and South Christian. After graduating from Grand Valley State University, I felt God calling me to teach and make a difference in the lives of children at public schools. After ten years of caring for and teaching these students, but not being able to openly share all the ways God was at work, I felt God calling me to teach at a Christian school. I wanted to give credit to the Great Creator as we studied and enjoyed His beautiful creation. When God blessed my husband and I with our three children, we appreciated even more the value of integrating our faith into every aspect of daily life. I am grateful to openly share my faith and recognize how God is working in each of our lives.
An example of how I integrate faith into my classroom:
As we learn about God's beautiful creation and recognize His attention to detail in the creatures He made so uniquely, we realize how He created each of us even more special than any other living organism and has a special purpose for our life as a part of His story.
Fun Fact:
I hiked up Pikes Peak in Colorado, over 14,110 feet elevation and was joined by an Australian Olympian swimmer.