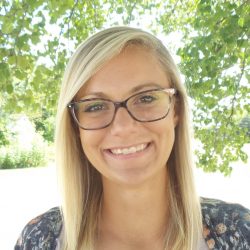 North Campus RTI Coach
Educational Background:
Kellogsville Christian Elementary School (now Legacy Christian)
Graduated from South Christian High School.
Graduated in 2014 from Western Michigan University with a Bachelor's of Science degree in Special Education in the areas of Learning Disabilities and Emotional impairments. I also minored in Language Arts.
Teaching Experience:
During my time at Western I had several pre-internships at area schools. I also completed a semester of student teaching at Harrison Park Elementary school in Grand Rapids and another semester at Otsego High school.
Before coming to Dutton Christian I taught 4th grade at Legacy Christian School.
Personal Life:
My husband and I have three boys; Carson, Zeke, and Peyton. We enjoy spending time outside in God's beautiful creation! In the summers we spend a lot of our time at Gun Lake; we love boating, tubing, and wake boarding!
In my free time I love to go running and work on sewing projects!
Why I became a Christian school teacher:
I have a passion for learning and value the importance of Christian education. I love to be able to integrate faith into the classroom; it is amazing how many tough questions students ask. They are excited to learn new things about God and his beautiful story every day. I want students to know that God's story is not done and we each are a part of it! I also love talking to students about the gifts and talents God has given them. We love to talk about how we each learn differently and we can bring those learning styles into the classroom to help and support each other.
Fun Fact:
I love to bake and decorate cakes! My three little boys love to ask for a different themed birthday cake each year! The hardest cake I have made to date was a super hero cake; it had the Hulk, Spiderman, Wolverine, and Captain America on it.