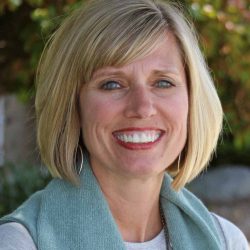 Education Background
I attended Unity Christian High School
Received my Bachelors Degree in Elementary Ed.  at Calvin College
Received my Masters Degree in Reading at Grand Valley State University
Teaching Experience
After graduation from Calvin College, I began teaching at Dutton Christian in 2000.
I taught for 5 years in 3rd grade and then became the Differentiated Reading Teacher for 6 years.  I worked with grades 3-5 and helped the teachers create a differentiated reading curriculum and was another reading teacher to help those grades execute the curriculum.
I was the Literacy Coach for grades K-5 for 5 years.  I worked with teachers to carry out excellent literacy in their classroom and also helped coordinate the RtI program.  I looked at data to see where we needed to work on our curriculum as a whole and also to place students in small groups according to needs in order to ensure that they received targeted practice.  As a literacy coach I taught small groups in grades K-5.
I have been back in 3rd grade since 2016.  Connecting with students and having a close community is what I strive to achieve so that everyone can feel comfortable and learn.
Personal Life
I'm married to Eric, a Calvin graduate as well.  He works at Gordon Food Service.  Emmory, Aliya and Collin all have or are attending Dutton Christian School.
We attend Hillside Community Church.
Why I became a Christian school teacher
I became a Christian school teacher because first of all, I love kids!  After having experiences in college at public schools I did make a decision that I would like to teach in a Christian school.  I grew up in Christian school and love how we can integrate our faith into everything we teach.  I also wanted the community in which I work in to believe in the same thing I did so we could share openly with each other what was going on in our lives.  I'm so glad that I can talk about God all the time and in everything with children whose minds are absorbing everything.
An example of how I integrate faith into my classroom
I integrate faith into the classroom by stressing how unique and special each student is.   Everyone looks different, talks different, likes different things, and learns differently.  I talk about how awesome and wise God was in making us all different or life would be pretty boring.  I feel that it's important that we are aware that we are all different and it's our job to embrace what makes us, us.  I also stress that meeting with me helps each person to figure out how they learn their best.  By doing our best we are glorifying  God and that is what we are called to do as Christians.
Fun Fact 
A fun fact about me is that I love being around the water!  I love waterskiing, swimming, and being on the beach.  The sound of water is very relaxing to me.