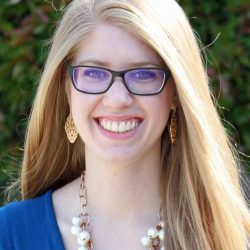 Education Background
In 2010, I began my education at Calvin College. I graduated from Calvin College in January 2014 with a Bachelor's degree in Elementary Education and minors in Mathematics and Language Arts. I have returned to Calvin College and will be completing my Master's degree in Education and Literacy.
Teaching Experience
This will be my fifth year in the wonderful community at Dutton Christian School.
Personal Life
In my free time, I love spending time with my friends and family. I also enjoy reading, learning about healthy & wellness, and traveling. I have friends all over the state, and frequently go on weekend excursion to visit. I have also been all over Europe, and recently returned from a trip to Prague. I am a member at Encounter Church.
Why I became a Christian school teacher
I love kids, I love teaching, and I love the Lord. I have been part of Christian education as both a student and teacher since I was very young. I truly see the value of being in a Christian community that strives to educate with a Christ-centered worldview. I had the opportunity to aid in several public school settings during my time at Calvin, and I realized the incredible difference that not only a Christian education, but also a Christian community can make. I love having the opportunity to share and discuss my faith with students, parents, and colleagues.
An example of how I integrate faith into my classroom
Faith is an integral part of everything that I do in the classroom. One way that I have seen faith impact students is through the use of prayer. The students share their prayer requests every morning during our devotion time, and I encourage students to pray throughout the day for one another and the things happening in their lives, whether big or small. I have seen students in my classes stop and pray for one another as they share the illness of a family member. I have prayed with students as they resolve conflicts and work to forgive and reconcile with their classmates. I have had students come and ask if I will pray with them just because they are having a rough day. I love incorporating prayer into the classroom and have seen the amazing impact it can have on the lives of the students, their relationships and community with each other, and their relationship with the Lord.
Fun Fact 

I was a ballet dancer for nine years.