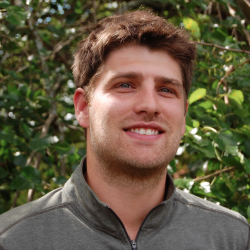 Educational Background
Bachelor of Arts Degree from Calvin College
Majored in Elementary Education with a focus on Mathematics
Teaching Experience:
Been teaching at DCS since 2013.
Personal Life:
My wife Natalie and I have been married for 3 years  year. We have a son named Cashen and a daughter named Evie. Natalie is an RN at Helen DeVos Children's Hospital. We attend First Byron Center Christian Reformed Church. Outside of Dutton Christian, I coach J.V. football at South Christian. I love spending time with family and friends, playing and watching sports, and I love to go camping.
Why I became a Christian school teacher:
Teaching puts me into such a strong area of influence. I want my students to understand that everything in this world is God's and was created by God. I want them to see through my example that everything we learn about, whether it is math, reading, writing, etc…, comes from God and therefore is important. Since all of this was so graciously given to us it is important to learn about all aspects of His creation and to understand why we are learning about them. It is our duty as Christians to educate ourselves about the world around us and use the gifts God has given us to the best of our abilities.
An example of how I integrate faith into my classroom:
Faith can be a winding path with lots of twists and turns along the way. I really emphasize the idea of failure being a good thing in our lives. In everything we do in the classroom we will embrace our mistakes, learn from our struggles, and strive to grow in our faith every single day.