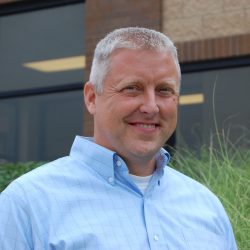 Head Administrator
Educational Background
Bachelor's degree and secondary education degree – Calvin College (1997)
Master's degree in Education – California State University San Bernardino (2004)
Master's Degree in Educational Leadership – Calvin College (2010)
Teaching Experience
Middle School teacher at Redlands Christian School (1997-2004)
Assistant Principal at Redlands Christian School (2004-2008)
Middle School Principal at Redlands Christian School (2008-2018)
Administrator at Dutton Christian School (2018-Present)
Personal Life
Married to Laura
Three children who are receiving a Christian education
I enjoy reading, golfing, attending both my children's activities and most sporting events
Why I became a Christian school Administrator?
I have a passion for working with students and their families to provide a Christ centered education. Through a series of open doors, the Lord led me from teaching into administration.  I am blessed to work with a dedicated staff, faculty and board who all aim to live out the mission of DCS. 
Fun Fact
I have the honor of replacing my own elementary principal, Dan Netz. I am grateful that we can work together here at DCS.