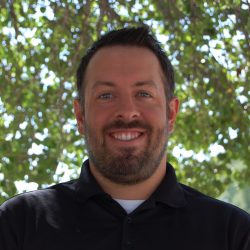 Middle School Science Teacher
Educational Background
K-8 Cutlerville (Legacy) Christian
9-12 South Christian HS, graduated 2007
Graduated Calvin College with BA Elementary Ed – Integrated Science 2011
Holds a Professional Teaching Certification
Teaching Experience
3-years summer camp counselor at Camp Geneva ('08, '09, '10)
Long-term substitute at Byron Center Christian School Spring 2012
4-years teaching 7th/8th grade Science at Walker Charter Academy 2012-2016
4-years coaching middle school girls basketball, 2x NHA West League championships
1-year teaching 6th grade Science at Valleywood Middle School 2017-2018
7th & 8th grade science at Dutton Christian School since 2018
Personal Life
My wife Michelle (Shelly) and I have been married since 2012. Both of us grew up and went to school in west Michigan. We met at Calvin College and both worked as camp counselors at Camp Geneva in Holland, MI. After we were married, we lost our first daughter Caitlin to health complications a little over a month after she was born. Shaken, but steadfast in our faith in God's providence we persevered continued to build our family over the next few years. Dylan turned 2 in April, and this year we welcomed Elena into our family this past March. We live contently in Cutlerville not far from either of our sides of the family.  Shelly and I have served as YBC leaders in our church for the past 5 years, but have retired this year due to a growing family and other commitments within our church (Providence CRC). Together our family enjoys spending time outdoors, traveling, and cottaging.
I enjoy a wide range of activities. I am an avid and frequent golfer. I enjoy playing fantasy sports like fantasy football and baseball. I love watching sports and am a dedicated Iowa Hawkeye and Atlanta Falcons fan in addition to my home"state" Detroit Tigers, Red Wings, and Pistons fandom. I am an avid fan of Star Wars, and I know far more about the movies than I care to admit.
Why did I became a Christian school teacher?
Over the past several years that I was teaching in other public/charter schools, there was always a significant piece missing from my heart for teaching. My love for Science grew from a love of the Creator, and not being able to fully disclose my faith in Christ as part of my teaching was something that always made teaching feel incomplete. As a youth group leader, I tried to supplement that desire in that role, but it just wasn't the same. I am so excited to begin teaching here at DCS because I finally will be able to teach with my as a framework for all i do and teach. Here now at DCS, I will be able to publicly and daily point all we do and learn within my DEEP HOPE for my students.
How do I integrate faith into my classroom?
Our storyline that would permeate into all our units will be EQUIP FOR IMPACT. The scientific principles that we will learn in this class will be wrapped within a purpose that drives our mission from Christ. To GO OUT and MAKE DISCIPLES of ALL NATIONS. Through Science, we will "use
whatever gifts that we have received to serve others." (1 Peter

4:10

) It is our goal to become distinctly CHRISTIAN scientists, who challenge the ways the rest of the world views the marvelous creation of God. Each unit that we progress through will contain rhythms of this goal. 
What's my DEEP HOPE for my students?
My deep hope is that by thinking critically and creatively, and interacting and communicating effectively, we may grow in the way we understand God's creation and our place in the story; that we may equip ourselves for impacting the world for Christ.
What's a FUN FACT about you?
Never have I broken a bone.
Student taught in Rehoboth, NM
Irish twin with my sister, Stephanie (11mo apart)
Won a trip to Las Vegas after hitting a hole in one at a golf outing (132yds, PW, lucky shot)