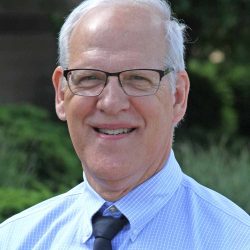 Education Background
Graduate of McBain (MI) Northern Christian
Attended Calvin College 1970-71
Graduated from Dordt College in 1974
 with a BA 7-12 Social Studies; K-12 PE and coaching; K-8 Elementary
;
Master's Degree in Administration from Iowa State University
40+ graduate hours above a MA at various colleges and universities
Teaching Experience
Inwood (IA) Christian School
,1974-1976 –Teacher, Grades 5,6; 1976-1981 – Teaching Principal
 grade 5-8
Lansing (IL) Christian School, 1981-1982, 4th grade teacher & Assistant Principal
Jenison (MI) Christian School, 1982-1988, K-6 Principal
Pella (IA) Christian Grade School, 1988-2006, Preschool – 8 Principal
Administrator
 Dutton Christian School, began in 2006-07 school year and ended in 2017
Personal Life
I am the youngest of five children.  My father was a pastor in the Christian Reformed Church, so we moved occasionally.  I was born in Paterson, NJ, attended elementary school in Prinsburg, MN, and graduated from McBain (MI) Northern Christian.  Carol and I were married in 1973.  We have three married children and ten grandchildren living in three different states.  We are members of Providence CRC.  Awards include: 1993-1994 – school became a US Department Blue Ribbon School; 2000 National Distinguished Principal;
2001 Participant in US Department Principals Summit in Washington, D.C.  Currently serving as a board member on the Michigan Association of Nonpublic Schools.
Fun Fact 
I have never received a speeding ticket.