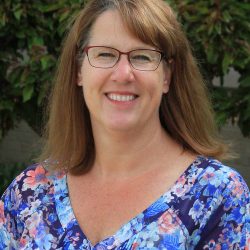 Teaching Experience
Education BackgroundBachelors degree in education from Calvin College
Several graduate classes at Western and GVSU.
Teaching Experience
1st grade at East Martin Christian school as well as 7/8 grade language arts.
I have been at DCS since 2004 in many different classrooms and roles.
Personal Life
I am married to Joel and have three children, Lisa, Kevin,  and Jonathan.  I go to Seymour Church where I am involved in the GEMS program for girls.  My husband and I enjoy camping especially when our kids come along.  I also enjoy reading and taking walks with friends.
Fun Fact 
I do not enjoy shopping except for book shopping.