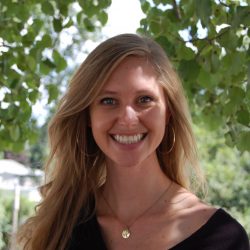 5th Grade Teacher
Education background:
Valley Christian High School (Cerritos, CA)
Calvin College – Bachelor of Arts in Elementary Education, with minors in Integrated Science and Spanish (2013)
Northwestern College – Master's degree in Teaching is in progress
Teaching experience:
Student taught 5th grade at Godfrey-Lee Elementary in Wyoming, MI
Taught high school Spanish and Transitional English at Valley Christian High School in Cerritos, CA for three years
Taught 5th grade at Valley Christian Elementary School in Bellflower, CA for two years
Teaching at DCS since 2017
Personal life:
My husband Josh and I have been married since 2013. We enjoy traveling, spending time out in nature, and spending time with friends and family. We just moved back to Grand Rapids this past summer after living in California for the past five years, and we are looking forward to seeing more of our Michigan family and friends. We also plan to explore all of the outdoor activities Michigan has to offer!
Why I became a Christian school teacher:
I am so grateful that God has given me the opportunity to use my gifts to teach His kids. I have always loved learning about the world God created, and now it is my privilege to teach my students all about it and to foster a love of learning in them as well. In a Christian school community, I get to teach each lesson from a Christian perspective, while also sharing with my students what it means to be a child of God. It is my greatest joy to journey alongside each of my students as they encounter their Savior in a new way.
An example of how I integrate faith into my classroom:
My deep hope for my students is that they would understand who they are as beloved characters in God's Story, and that they would be empowered and inspired to live a narrative that brings justice and light to the world. This deep hope runs through every aspect of my classroom. As we study God's Story in Bible, students will deepen their understanding of their own roles in the Story, discerning their gifts and God's call on their lives. In Science, students will learn about their role as earth-keepers, and they will grow in both knowledge and wisdom as they explore what it means to care for God's marvelous creation. In Social Studies, we will look for God's fingerprints across the pages of our nation's history. Throughout each unit I teach, in each subject area, I want my students to see that they are deeply loved by God and that He is inviting them into His Story.
Fun fact:
I went to El Salvador for a week my junior and senior years in high school, and I got to teach some amazing kids there in Spanish. After graduating from college, I got to go back again as a trip leader and translator with my own high school Spanish students!