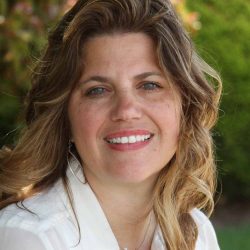 Meet Mrs. Harkema
Education Background
I graduated from South Christian, attended Grand Rapids Junior College and Grand Valley State University with a K-5 regular education degree and K-8 special education degree with endorsements in Cognitive Impairment and Hearing Impairment; received master's degree in Learning Disabilities from Grand Valley State University.
Teaching Experience
I taught at Roguewood Elementary (Rockford Public School System) for nine years in a Resource Room program; currently I have taught at DCS since 2002 in the Elementary Learning Support Program.
Personal Life
I have been married to Randy Harkema since 1992 and we both graduated from South Christian HS in 1987. Randy graduated from Dutton Christian in 1984. We have four children: Matt, Jordan, Katelyn, and Kelsey. We have been members for at Friendship CRC since 1994.
Why I became a Christian school teacher
God called me to be a Christian school teacher. Specific events in my life led me to accept this call and I believe it is God's will that I serve at DCS. I have a passion for working with students with special needs and I desire to share my faith with my students and also grow in my spiritual journey as I witness the beautiful examples of faith in Christ in my students. It is a privilege to share the truth found in God's word with all students and staff as we seek to live according to His will.
An example of how I integrate faith into my classroom
An example of how I integrate faith into my classroom is through teaching the theme verse by making the verse as concrete as possible. This can be achieved by acting out the verse, putting motions to it, and/or providing visuals. We discuss how our theme verse and the message it brings should change how we live our lives. I use examples and lessons from my life to make the passage practical for them.
We also recognize and utilize our strengths and God-given gifts to develop strategies that improve our weaknesses, but also promote our capacity to serve others. We also lift up each other in prayer with petitions, thanksgiving, and praise.
Fun Fact 
My children are part of a third generation to attend DCS.