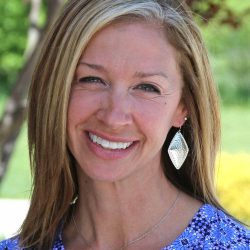 Education Background
I went to Cutlerville Christian and South Christian.   I graduated from Calvin College and also have my master's degree in reading from Western Michigan University.
Teaching Experience
I first taught for 8 years in the elementary building in grades 1st, 2nd, and 3rd and have been teaching 6th and 7th at the middle school ever since. I have been teaching at DCS since 1998.
Personal Life
I have been married for 20 years to my husband Kevin, and we have 2 children Kyle, and Kendall. We attend Ivanrest CRC in Grandville where I enjoy singing in the praise team and being a 4th grade GEMS leader. I love to travel, go camping with my family, spend time playing with my kids, and fit in a good book here and there when I can.
 Why I became a Christian school teacher 
I have always wanted to be a teacher since I was young, and the older I get, the more I appreciate the Christian education I had myself growing up. As a Christian School teacher, I enjoy spending time with my students and having the opportunity to help them learn how they can use their gifts and live out God's plan for their lives in His world.
An example of how I integrate faith into my classroom
One way I Integrate faith into my classroom, especially my Bible classes, is sharing my own personal faith journey with my students.  I think it's important to let them know how God is at work in my life while they discover how He is working in theirs.  We also have many discussions about how to do everything for the glory of God in every subject and in every aspect of our lives.  This has been especially evident in our study of Proverbs when it says, "in all your ways acknowledge him and he will make your paths straight."
Fun Fact 
I met my husband when we were both in 5th grade at Cutlerville Christian.