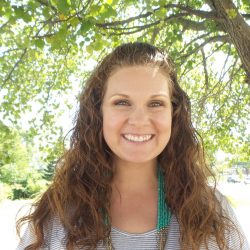 5th Grade Teacher
Education Background
Graduated from Valencia High School
Graduated from BIOLA University with a B.A. in Education
Teaching Experience
2 years teaching the public school
8 years teaching at Heights Christian Schools in Southern California.
Excited to be at DCS teaching 5th grade!
Personal Life
My husband Dan and I have 3 wonderful children, Delaney, Karly and William. We love going to the beach, we are excited to explore Michigan!
Why did I become a Christian school teacher?
When I taught in the public schools for those two years, I felt as if something was missing from the day. Being able to openly bring Jesus into my instruction and discipline is a key part of my teaching gifts.
When I had the opportunity to make a shift and begin teaching at a Christian school, I felt like I was home. I love being able to share how Christ is at work in my everyday life. Also, that we have a part to play in God's Story!
Integrating Christ in the Classroom
This year I am excited to be learning more about TfT!   I am eager to read new novels and see the characters need for Jesus come to the surface. No matter what grade I teach, I love being apart of each child's story, and helping them discover their gifts. 
Fun Fact
I am a big Disney fan! Also, I love chips and salsa.