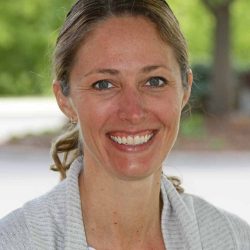 Education Background
Bachleor of Arts degree from Calvin College (1997)
Majored in Elementary Education with a focus on Language Arts & Social Studies.
18 credit hours towards Reading Masters from Western Michigan University. (2001)
Library Science coursework from Grand Valley State University (2009).
Current Professional Teaching Certificate.
Teaching Experience
Student Teaching 5th grade contained classroom at Cutlerville Christian
5 years as a 6th grade language arts and social studies teacher at Cutlerville Christian.
8th grade volleyball coach Crestwood Middle School and Cutlerville Christian.
2 years as Head Librarian at Legacy Christian Elementary and Middle School.
Head Librarian at Dutton Christian School (2010 – 2015).
Teaching 5th or 6th grade since 2015
Personal Life
Outside of school I really enjoy spending time with my family.  I have been married to my husband, Brian, since 1996.  We have 3 fun and energetic children our oldest, Carson, Brady, and our youngest Lily.  We are members at Caledonia Christian Reformed Church.  Recently, Brian and I decided to lead the junior youth group class called ROOTS at our church.  Finally, we enjoy many things together as a family such as sports, hiking, playing outside, and going to the beach.  I love to read children's and young adult literature.  In my spare time, I enjoy playing or watching sports and I love to sit down and have a good cup of coffee with friends!
Why I became a Christian school teacher:
I have the amazing opportunity to impact the lives of young people for Christ! I love to watch my students grow academically, but above all, spiritually.  My ultimate goal in teaching is to reflect God's love and help students develop a relationship with the Lord Jesus Christ, so that one day they will use their gifts and talents to further God's calling in their lives.
An example of how I integrate faith into my classroom:
Devotional time is a place where I am able to challenge students to think about spiritual matters in a deeper way and during this time we foster a closer, trusted
learning community. We learn to rely on God for all our needs and I have a prayer board labeled, "God's Got This!" where students can place all their prayers needs. My deep hope is that students learn to rely on God in all seasons of life, both the good and the bad, as He is our gentle shepherd who guides us through our life's journey.
An example of integration within a curriculum area is in our everyday writing class. I discuss with my students how they can make a greater impact at home, school and throughout the greater community for God's Kingdom through the use of their writing and the language God has gifted us with!
Fun Fact 
I am 1/3 Scottish and have recently traveled to Scotland to explore the land, its people, and my McKenzie family history!