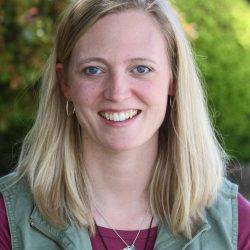 Education Background
I graduated from Cornerstone University and am about half way through a master's program in reading instruction from Grand Valley.
Teaching Experience
I taught for 8 years at Zeeland Christian in Kindergarten and 1stgrade. I have been teaching at DCS since 2016.
Personal Life
I have been married since 2005 years to my husband Tony, and we have 4 children. Our family attends 1stByron Center CRC.   We enjoy playing games together and spending time with extended family.
 Why I became a Christian school teacher 
When I was in 1stgrade, I fell in love with my teacher and wanted to be exactly like her.  She made me feel loved, valued and important.  I wanted to bring that feeling to children as well!  I pursued my degree in teaching and was placed in a public school classroom for my student teaching.  The experience was wonderful, but the most central piece was missing.  I wanted to share with and pour into my students the life-giving hope of God's love that is woven into everything we do.
An example of how I integrate faith into my classroom
God has used music and worship to touch my soul in wonderful ways and draw me closer to him.  It is important to me to provide many different ways for children to respond to God in the classroom.  Throughout the week we use many different experiences to worship God through prayer and music.
Fun Fact

I am frequently asked if my handwriting is a font.