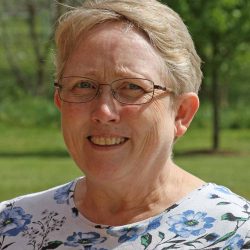 Education Background
Bachelors in Education from Calvin College for K-8 general education and K-12 special education with an endorsement for cognitively impaired
Masters in Learning Disabilities from Calvin College
Teaching Experience
Three years as Grade 2 teacher at Hillcrest School in Jos, Nigeria
Ten years as Learning Enrichment Services Teacher (K-9) at Providence Christian School in Kalamazoo, MI
Two and a half years as Learning Support Specialist (K-6) at AnchorPoint Christian School in Wyoming, MI
LSS teacher at DCS Elementary and Middle School since 2013
Personal Life
My husband, Bill, and I were married in 1980. We are enjoying this era of our lives with our three children and their families (including two grandchildren!) living nearby. We are members of Hillside Community Church.
Why I became a Christian school teacher
Having taught in Christian schools for several years, I feel God continuing to call me to service in Christian education. I love the freedom of the Christian school context, which allows me as a teacher to talk openly about my love for Christ, living a life of obedience and gratitude to God, and daily seeking to do His will. It is both a privilege and a responsibility to help each child fulfill their God-given learning potential. I see this as my response to the covenant promises to train children to learn more about God and their place in His world.
An example of how I integrate faith into my classroom
I feel that it is very important to help each student discover their personal and learning strengths and to see these as gifts from God. This creates a foundation of positive self-image for students. I strive to promote student strengths on a daily basis by offering varied instructional techniques and guiding students to develop learning strategies that utilize their strengths. My calling as a Christian educator is to teach and train students to grow in knowledge and grace so that they will be equipped to live their lives according to Micah 6:8 by doing justice, loving kindness, and walking humbly with our God.
Fun Fact 
My husband and I along with our three children were missionaries in Nigeria for 17 years.