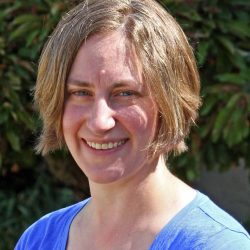 (teaches with  Mrs. DeRuiter. Mrs. Woltjer teaches 3rd grade Science, Math and Bible)
Education Background
BA from Calvin College, with minors in math and science
Master's degree from Western Michigan University
Teaching Experience
Third grade teacher, Fremont Christian School, 2003-2007
Third grade teacher, Dutton Christian School, 2007-present
Why I became a Christian school teacher
What an amazing thing it is to be able to pray with our students and be able to be a part of their faith walk!  It is a privilege to be a part of such a faith-filled Christian school community.
An example of how I integrate faith into my classroom
One of the things that I enjoy most is the awe that the students express as we continually learn about the intricate design of God's creation, whether it be the buds that come out in the spring or the effects of gravity on everyday things.
Fun Fact 
Hobbies: hiking and backpacking, kayaking, outdoor photography, and scrapbooking