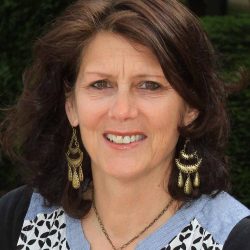 Educational Background:
Bachelor of Arts Degree from Calvin College
Teaching Experience:
Kindergarten and Art at Legacy Christian,
DeMotte Indiana
5 years at Oakdale Christian.
Personal Life:
I'm married to Brian. We have 3 children: Joe, Sean, and Renee. We are a huge soccer family.
An example of how I integrate faith into my classroom:
The best part of teaching early elementary is listening to the children sing, pray, and share their faith so purely and honestly. It is a daily time I never want to take for granted!
Fun Fact:
I enjoy running, biking and messing around with Art. I host an Art Club in my backyard every summer. I have a cockapoo, Nico that I enjoy walking.