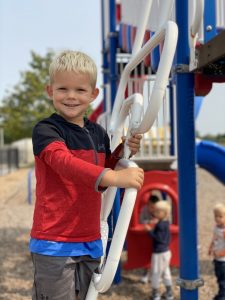 Our Mission: Within a Reformed worldview, Dutton Christian will nurture the heart with Biblical truth, equip the mind through academic excellence, and impact the world for Christ. 
Our Call: We are dedicated to nurturing the whole child as an intellectual, emotional, physical, social, and spiritual being, uniquely created by God.
Our Commitment: We are committed to providing a safe, comfortable environment in which students can thrive during extended care hours in spaces filled with inspiration, community, meaningful activities, and fun.
Our Goals: Some of the key goals we have for each of the children in our care include:
Growth in love for God and one another.
Support the families of DCS with quality childcare.
Provide developmentally appropriate activities for all children in care.
Promote a positive relationship between home and school. 
Extended Care is available from 7:00am – 6:00pm. 
For more information, please contact our Extended Care Director Heather Quist: [email protected] 
2020/2021 Extended Care Official Parent Handbook is available upon request.